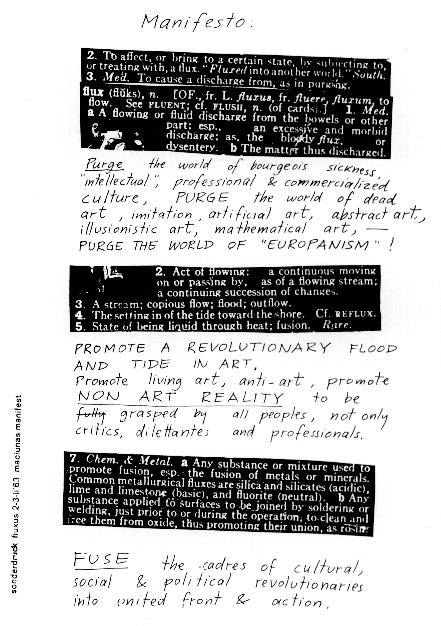 Last year during winter break my blog proj was dictated to me by Sam–I would blog about anything Sam wanted me to daily i.e. this Mystikal video and "THAT TIME I WORKED AT THE COMIC STORE." This winter break unless Sam sends me topics again I'm just going to do LIVEBLOGS cause that shit is fun as hell. Prior to this I have only liveblogged three things: the season premiere of Gray's Anatomy, the Super Bowl, and the reissue of Pearl Jam's Ten. Today I will liveblog the video for "Rainbow in the Dark," a piece of contemporary music written and performed by the Brooklyn-based rap group known as Das Racist.
[FULL DISCLOSURE: I KNOW THESE DUDES, MORE THAN A TEENY BIT BUT LESS THAN A TON. I WOULD SAY I KNOW THEM SOMEWHAT MODERATELYISH KINDA? I DON'T KNOW ANY OF THEIR SOCIAL SECURITY NUMBERS. FYI.]
The director of this video, @jwordfish (ACTUAL NAME), twitted that this is a kind of paean to Ghostface Killa's "Cherchez la Ghost" aka best rap vid of all time (HE HOLDS UP A WAFFLE YALL), which is fitting since the beginning of "Cherchez," with the passed-out party aftermath, is how I imagine a lot of mornings are for Das Racist. NO JUDGMENTS, I'M WITCHYU. I've already seen this vid like twice (ok more than that, shout to Vic's topwang) but I haven't really had a chance to "unpack" my "thoughts" (see: topwang).
The beginning with synchronized leg-dancing seems to involve some sort of thermal/Hypercolour technology and reminds me of going to the Exploratorium science wonderland in San Francisco when I was a kid and/or fucking around on Photo Booth for Mac (internet-era art zeitgeisty), so big up to that. Also big up to @jwordfish (ACTUAL NAME) for taking the concept of a rainbow in the dark literally. What does rainbow in the dark mean? It's probably some academic shit I don't know about (i.e. this) but I personally think it refers to the idea of people of colour being societally "invisible" c.f. Ralph Ellison maybe. Moving on.
The "I'm at the White Castle/I don't see you here dog" phone shot is my favorite part of this whole video. Also a little stab at being literal, and the cam pan from Vic to Hima underscores their funny line, a sort of classic-feeling shot you'd see in older rap videos and/or House Party. Are Das Racist a kinda Kid n Play for the oughties/tensies? I would actually not be mad at that, I loved Kid n Play and those dudes got underrated/misunderstood in the '90s same way DR is seen by a lot of people as ONLY "Combination Pizza Hut / Taco Bell" (or "Taco Pizza" as my cousin calls it) and or "hipster rap" or "joke rap" or whatever shit yr lazy ass wants to call it. I think this era in particular a lot of people [CRITICS] tend to see playfulness in rap music as unacceptable and/or illegitimate, which is complete revisionist bullshit. Heard of Eminem much? Also who cares? Remember when Soulja Boy came out and that shit was the best shit ever but everyone was all OOH TOO JOKEY WE NEED RAP TO BE SERIOUS. I mean when Cam'ron did his jokey shit it was kinda mean-spirited and gangsta so ppl were down for it even tho he was basically rapping like, onomatopaeias out of children's books. Also CAM'RON DON'T DANCE. Which automatically makes him a sucka. Getting off topic here but I super want DR to have a pajama jammy jam, but instead of a pillow fight there will be discourse. Actually there will be discourse DURING a pillow fight. Then we can finally have the LONG AWAITED DANCE-OFF
Moving on! A. did they actually buy anything at that department store (my guess: yes) B. why is Hima carrying an acoustic guitar thru the department store like some kind of Norteno dude C. these bishes are wearing American Apparel! Also, NICE POLAND SPRING PRODUCT PLACEMENT. This vid is depicting a day in the life of normal people steez but on some spastic-ass ADD-ass shit: go to White Castle, grab some miniature food, then head to the gianormous cheapshoppe on like Fulton Mall to pick up some $29 sweaters (Rainbow Clothes 4 Hoes maybe–NO JUDGMENTS, I'VE TOTALLY GOTTEN SWEATPANTS WITH SHIT WRITTEN ON THE ASS THERE), chill with your friends and then, you know,
KICK IT IN AN ALLEY FULLY NAKED EXCEPT FOR SOME KIND OF HEADPIECE.
Man. Topwang. Pube garden. Not gonna lie, the first time I watched this video me and my trusted homegirl Chioma talked about Vic's TW/PG for like at least 2 minutes. That's the desired effect, right? I mean as an artistic choice I can see why he wanted to get buck… for one it's a nice role-reversal on the concept of the naked video chick–as far as I know a rapping dude hasn't been naked in a video since Lil Cease let the monkey out–and it's exhibitionist sure but there is something above-and-beyond in yr face and spectacular in the dictionary sense about it, and with the rubby girls who look like they've been doused in champagne it's very orgiastic and Dionysian… also maybe a send-up of the ridiculosity of rap vids while imitating them on some bootleg/low-budge/DIY shit. Riding the line, essentially, which is DR's whole deal I think.
OH SHIT RAINBOW CLOTHES FOR HOES, THEY REALLY ARE THERE! BIG THE FUCK UP! I now like this video about 40% more.


Okay more chilling, slight dance movements and then I'm like what is the Tupac picture naked-man handoff thing about? Are these guys selling those shitses on the low? Is this the "drug reference as metatext scene"? Why am I using the word metatext when I don't even know what it means really? BMX biker coordinated wheelies reminiscent of E.T., that one Bat for Lashes video, that one Animal Collective video, The Karate Kid and the "I want my two dollars" kid from Better Off Dead. Also that movie Rad. Adds an element of paranoia, like are those their homeboys or are they about to get jumped by a bike gang? If you live in NY that's the question of the century. Why is this person walking so close to me? Am I seriously bout to get gangked for my Blackberry, $13 and a pack of smokes? Anyway Hima's line about being "so pomo" is basically the whole steez of this video and/or life… it's so normal, just some dudes fucking around, but it's also extremely surreal, a sort of Platonic proscenium (AYO) for the track, so that the rainbow heatwave parts seem even more real because they're of the "new media" art oeuvre that Cory Arcangel does and Michael Bell Smith does better and maybe Victor Vazquez's face imbued in a twelve-sided die of rainbow space particles is just as tangible as the weird shit going down in Brooklyn on any given Saturday night. INTERNET AGE DUDES
SHOUT TO HAROLD & KUMAR INTRO AND ESCAPE FROM GUANTANAMO BAY OUTRO ON THIS SONG
UGH doing this is making me tired cuz I'm hungover and it's Christmas and I want to boil a yam for dinner.
ADDENDUM: Ahem. I just realized Rainbow in the Dark probably refers to Rainbow the store. If so, I like the song AND the video approximately 80% more. Rainbow Clothes 4 Hoes is thee best store ever for copping last-minute glitter night-out options and/or sweatpants with phrases stamped across the arse, topped only by Mandee in Atlantic Center Mall. SHOUT OUT TO MANDEE.