I have a few extra singles (multiple tickets but not together) to the sold-out opener vs Chicago Fire on 4/14 at PGE Par-- er, I mean Jeld-Wen Stadium in the $40-50 range. Prices are face value + ticketbastard. No scalping or the Timbers Army will hunt me down and strangle me with a Sounders scarf.
I can also get cheap tickets to a few different games due to some buy-one-get-one-half-off coupons. These will be purchased direct from box office so no extra fees and you could score a couple of tickets for as cheap as $12 a pair. My guess is that all these games will all be sold out by game day. I'd love to convert any soccer-curious UrHo'ers out there so hit me up, I'll even deliver!
Show up early, it's gonna be nuts. The Army is nothing if not creative for these milestone games: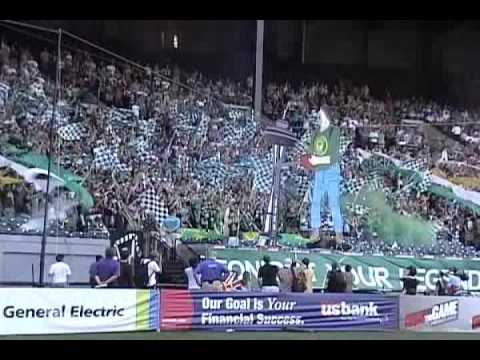 gene at personaltelco dotnet or post here
RCTID!