This aspie quiz was recently featured on This American Life. With the talk of Spectrum folks in the tre arrow thread, and the other thread about Meyers-Briggs, it made me want to do it.
http://rdos.net/eng/Aspie-quiz.php
My results: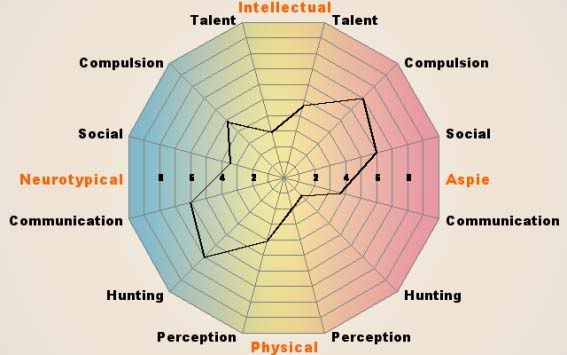 Your Aspie score: 92 of 200
Your neurotypical (non-autistic) score: 107 of 200
You seem to have both Aspie and neurotypical traits
don't forget to look at the detailed PDF at the end!